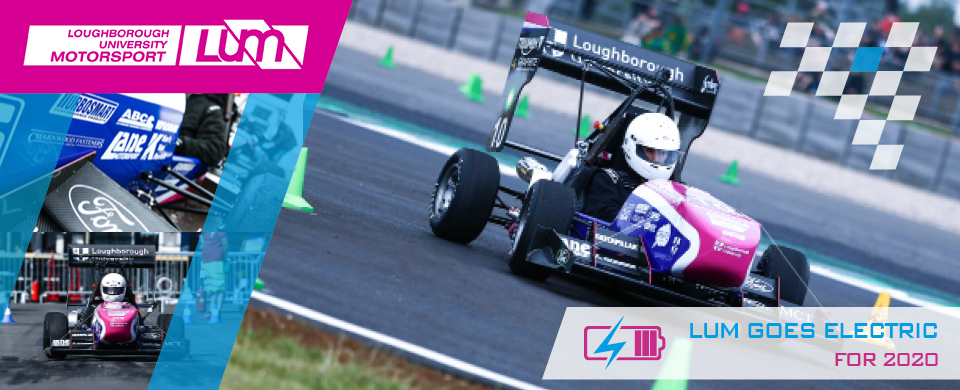 As we said here last year, Loughborough University Motorsport had a great season in 2019 finishing no less than 4th out of 81 student teams at Formula Student UK which took place at Silverstone. For the second year running, LUM's driver Monty Jeacock-Fewtrell was the top individual driver.
The challenge to improve on last year has begun, but with a difference. The 2020 racing car will be electric instead of a combustion one for the first time. According to LUM, switching to an electric platform has become an affordable option as well as an important one for the future since the automotive industry is moving quickly to electric vehicles. By switching to electric, LUM team members will gain "hands on" experience of the technologies that will drive and shape the future of cars.
LUM has chosen to create a simple, single motor car in the hope the vehicle can pass all aspects of electric scrutineering. The team is also looking to provide future teams with a good vehicle foundation that can be used and improved in future years.
The design process for the car has been taking place since the team returned from FS Austria last and the manufacture of LFS20 is underway now. We support LUM by providing the latest Souriau 8STA connectors as well as connector accessories, all designed specifically for all types of motorsport.
The team are in the process of deciding which European event they will attend  during summer 2020. They are already certain of a place in Formula Student UK and the team will be competing here between 23rd and 26th July.
Qualification events for the other European events take place on 31st January and the team are aiming to meet the conditions for Formula Student Germany, East, Netherlands or Spain.
Watch this space to see which event LUM will compete in this summer.