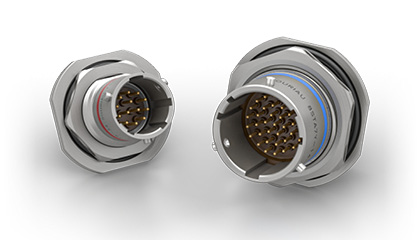 Hermetic Fuel Tank Connectors
Fuel tank and fuel pump connection demands specialist connectors and this model is designed just for this application. With a stainless steel shell, this 8STA connector withstands pressure differential without loss of electrical performance and has excellent resistance to motorsport fuels and fluids.

Product Description
Four new insert arrangements designed for Fuel Cell applications including a 12-04 (4 #16 contacts)
Hermetically Sealed
Contacts Rated up to 10A
Resists motorsport fuels and fluids
Integrated backshell for heat shrink boot
Related Products
Close
Enquire about item: Hermetic Fuel Tank Connectors
We use cookies on this site to enhance your user experience. By clicking any link on this page you are giving your consent for us to set cookies. more information
The cookie settings on this website are set to "allow cookies" to give you the best browsing experience possible. If you continue to use this website without changing your cookie settings or you click "Accept" below then you are consenting to this.