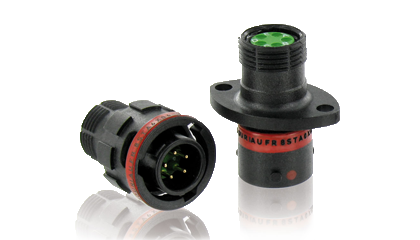 Size 06 Composite Connectors
This 8STA version features a glass-fibre loaded plastic-composite shell which offers all the benefits of the aluminium model but with superior resistance to corrosive spray etc. Ideal for sensors placed in environmentally vulnerable locations, this composite version has a liquid silicone rubber grommet and seal.

Product Description
Composite shell for improved corrosion resistance
High resistance to shock and vibration
Scoop Proof
Positive locking with locked colour indicators
6 color-coded keyway orientations + universal
Integrated backshell for heat shrink boot
Related Products
Close
Enquire about item: Size 06 Composite Connectors
We use cookies on this site to enhance your user experience. By clicking any link on this page you are giving your consent for us to set cookies. more information
The cookie settings on this website are set to "allow cookies" to give you the best browsing experience possible. If you continue to use this website without changing your cookie settings or you click "Accept" below then you are consenting to this.