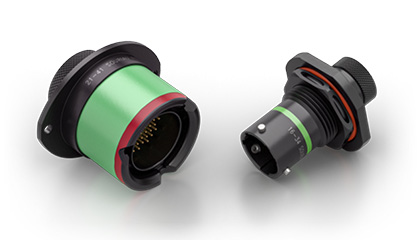 Blind Mating Plug Connectors
Access to engine control and data acquisition systems is not always straightforward and this blind mating plug is a solution for hard to reach areas. These 8STA plugs are available in sizes 10, 12, 14 & 16 and allow for misalignment in three axes – axial, angular and longitudinal.

Product Description
Quick and blind connection in hard to reach areas
100% scoop proof
3 axes misalignment compensation
Available in crimp contacts
Related Products
Close
Enquire about item: Blind Mating Plug Connectors
We use cookies on this site to enhance your user experience. By clicking any link on this page you are giving your consent for us to set cookies. more information
The cookie settings on this website are set to "allow cookies" to give you the best browsing experience possible. If you continue to use this website without changing your cookie settings or you click "Accept" below then you are consenting to this.