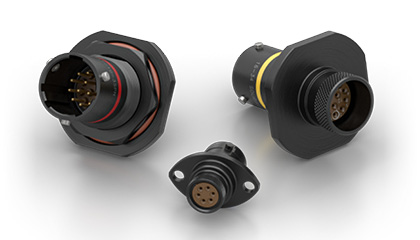 Immersible Fuel Tank Connectors
This 8STA connector has a special fuel resistant insert to handle continuous immersion in a fuel tank without loss of performance. The shell is aluminium alloy, plated conductive black zinc and fitted with gold plated copper alloy contacts. It withstands most motorsport fluids.

Product Description
Continuous fuel tank immersion without loss of performance
Special motorsport fuel resistant insert
Jam nut version provides excellent connector sealing on panels
Temperature range to +175ºC
Integrated backshell for heat shrink boot
Related Products
Close
Enquire about item: Immersible Fuel Tank Connectors
We use cookies on this site to enhance your user experience. By clicking any link on this page you are giving your consent for us to set cookies. more information
The cookie settings on this website are set to "allow cookies" to give you the best browsing experience possible. If you continue to use this website without changing your cookie settings or you click "Accept" below then you are consenting to this.