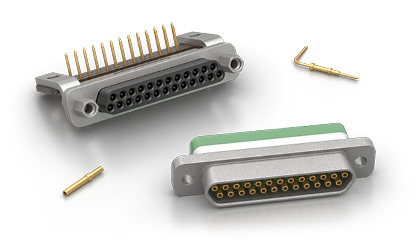 microComp Rectangular
These high-density rectangular connectors are lighter than micro-D and standard D-subminiature connectors which makes them perfect for a wide range of  motorsport applications including engine management systems, sensors and any high-reliability system with space and weight constraints.

Product Description
Available in aluminium and composite shells
Very light
Scoop proof
Fully shrouded contacts
Crimp removable contacts for wire AWG 24 to 28
Temperature range up to 175 degrees C
High resistance to vibration and shock
Compatible with high speed data rates like Gigabit Ethernet
Related Products
Close
Enquire about item: microComp Rectangular
We use cookies on this site to enhance your user experience. By clicking any link on this page you are giving your consent for us to set cookies. more information
The cookie settings on this website are set to "allow cookies" to give you the best browsing experience possible. If you continue to use this website without changing your cookie settings or you click "Accept" below then you are consenting to this.