As a company providing high performance electric connector solutions where the environment places huge demands on the integrity of the connection, we are very happy to announce that we have added new connectors and connector accessories to our motorsport product portfolio.
Lane Motorsport, bases its product offering around four manufacturers: Souriau-Sunbank and Nicomatic for the connectors, Weald Electronics for accessories including ultra-lightweight protective caps, gaskets and nut plates, and HellermannTyton for the all-important protective heat shrink boots and tubing.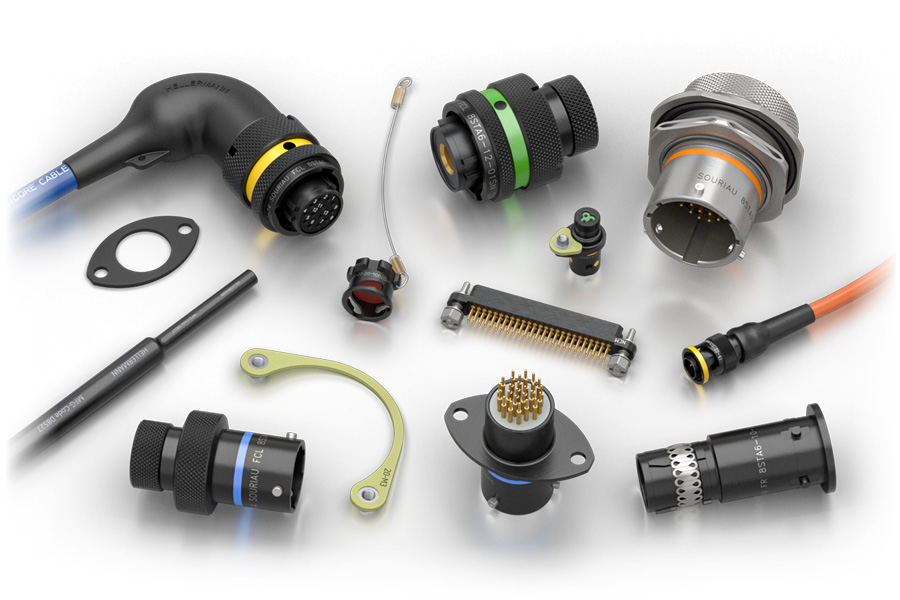 We are a leading assembling, value adding distributor for Souriau, who are a leader in the manufacture of interconnection products used throughout motorsport. Souriau's 8STA circular connectors find wide application connecting communications equipment, engine control units, data acquisition systems, fuel pumps, starters, alternators and batteries throughout all levels of motorsport.
Connectors for autosport, like those used in the military/aero industry, need to operate across a huge range of environments. Extremes of temperature, vibration and many unpleasant liquids come together to provide the ultimate integrity test for connectors. These environmental demands are just one area that makes the motorsport sector a unique challenge for electrical connector manufacturers.
Designers developing next generation autosport platforms are always requesting ever more complex cable assemblies and harnesses that not only have lighter and smaller connectors, but also have more contacts, a higher current capability and much faster signal and data speeds to cope with the developments in communications and hybrid power.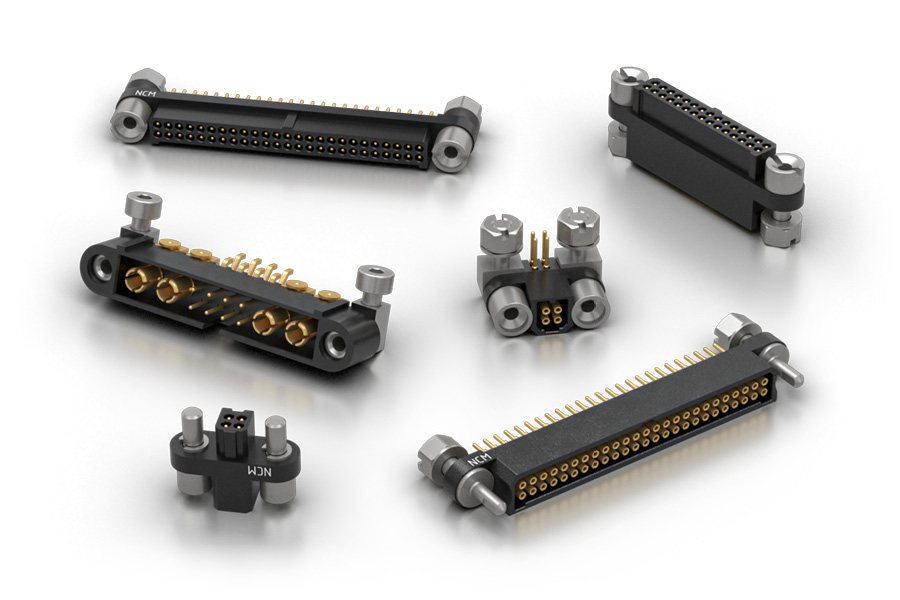 We also offer Nicomatic's popular 2mm pitch CMM series rectangular connectors and have just added the even smaller and lighter 1.27mm pitch Nicomatic EMM series which offers as much as 20% space saving when compared to standard MicroD connector systems.
Along with these connectors from Souriau and Nicomatic, Weald Electronics produces a new range of ultra-lightweight 8STA compatible accessories, including protective caps, gaskets, nut plates and all the assembly tools required. Weald also provides a custom connector modification service that takes a standard product and alters its weight and size as required.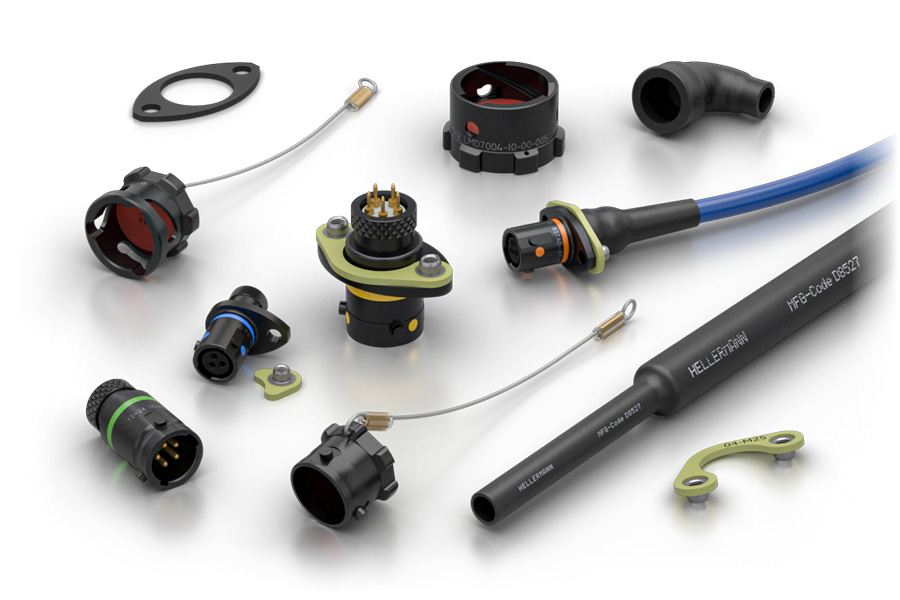 Good examples include the increasingly popular single flange receptacle which has a single hole fixing making box mounting simple or tiny nut plate designed to make installation easier. These are made by Weald in the UK.
Many of HellermannTyton's heat shrink boots are made specifically for autosport. We stock standard boots, glue lined boots, high temperature boots for fuel tank applications, both straight and right-angled variants and the very popular VG9500 twin pack epoxy used to glue standard boots, mostly for next day delivery.
Alongside these, we also stock a comprehensive range of HellermannTyton heat shrink moulded shapes and transitions as well as their heat shrink tubing in the same high temperature and fuel-resistant materials for complete harness protection.