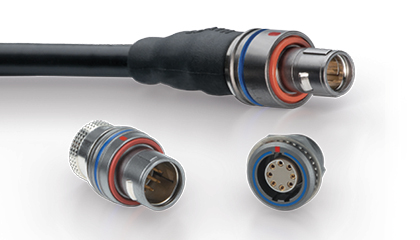 F Series Push-Pull Connectors
The LEMO F series connectors with a compact push-pull coupling mechanism were designed for motorsports ECUs, sensors, fuel pumps, batteries and communications.  They are also suitable for a number of different applications where weight, space and reliability are important, while still needing 360 degree shielding.

Product Description
Push-Pull self-latching
Up to 68 contacts
Multi or mixed contacts including fibre optic contacts and mixed layouts
Sealed to IP67
8 shell sizes
4 keying options
Compact and lightweight
Many shell styles
Temp. range -50°C to 200°C
360 degree shielded
Crimp or PCB contacts
High shock and vibration resistance
Related Products
Close
Enquire about item: F Series Push-Pull Connectors
We use cookies on this site to enhance your user experience. By clicking any link on this page you are giving your consent for us to set cookies. more information
The cookie settings on this website are set to "allow cookies" to give you the best browsing experience possible. If you continue to use this website without changing your cookie settings or you click "Accept" below then you are consenting to this.