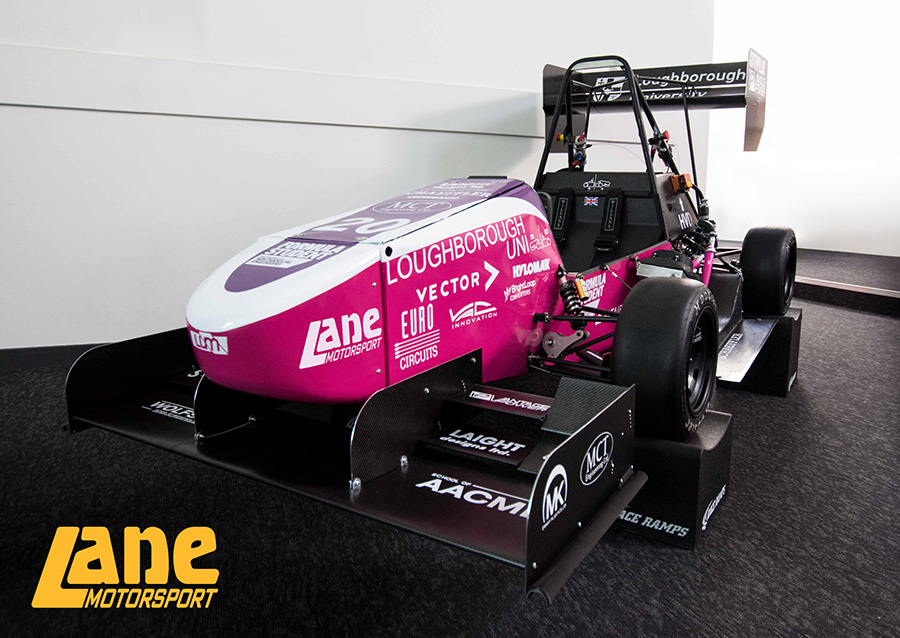 We have been supporting LUMotorsport, the Loughborough University Formula Student Team, in their efforts to design and race a single-seat racing car for a number of years. This tear they were attending the Formula Student UK (FSUK) 2023 race event at Silverstone Racetrack, which was open to the public on Saturday 22nd and Sunday 23rd July.
As a family run electrical connector distributor it is part of our ethos to support both our local community as well as the next generation of home-grown engineers. Sharing our expertise with the universities competing in FSUK provides the race teams with support while providing us with insights as to the future of motorsport".
In addition to FSUK, these student designed and built racing cars may also be entered into similar races around Europe for international competitions. Now running with their own successful design of accumulator LUMotorsport have also secured entry to FSCzech in August 2023.
Backed by industry and high-profile engineers such as Ross Brawn OBE, Formula Student challenges enterprising and innovative young engineers to grow their skills by developing, building, and running a single-seater race car. Over 130 university teams from more than 30 countries across the world brought their vehicles to Silverstone, all built entirely by students who are hoping to go on to design, build or race cars of the future.
FSUK is Europe's most established educational engineering competition celebrating its 25th anniversary in 2023 and is a testing ground for the next generation of world-class engineers. Intended to encourage more young people to take up a career in engineering, there are now over one hundred university teams taking part every year.