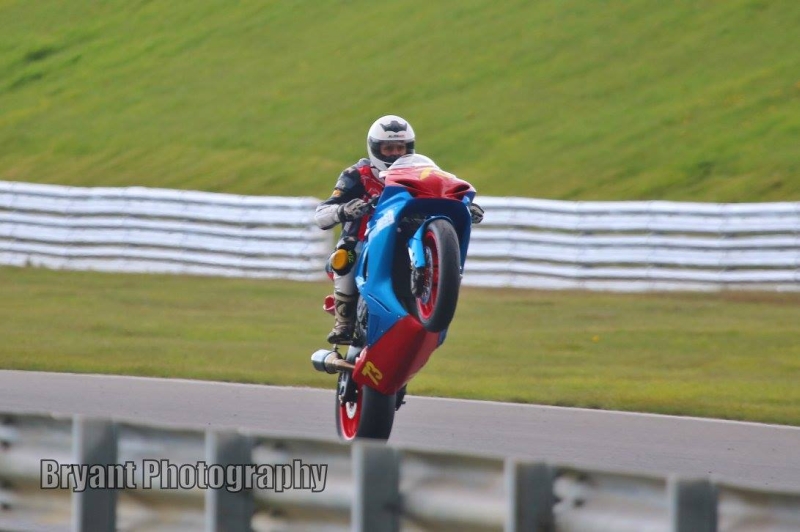 Many of you will have heard the expression – bad day at the office – and some of you will have had that experience. However, when your "office" is a race track and you're riding a beast of a bike, such a day is not good for the rider or the bike.
The third round of this year's Thundersport GB Series took place at Snetterton in Norfolk around the 2 mile, 3.22km, 200 circuit. Sam Osborne, who rides for the leading Suzuki specialist tuning and racing team MSG Racing and is sponsored by The Motorsport Division of Lane Electronics qualified 3rd in his class and 8th overall with an impressive 1.15 lap time.
"I was very happy with the qualifying time" says Sam "As during testing I was only managing 1.18/1.19s. Things were looking OK."
By his own admission, Sam pushed too hard in the first of three races and a mistake on lap 7 saw Sam tuck the front into the hairpin. Race over for Sam.
In race 2, Sam had a big high side coming out of Snetterton's "Bomb Hole". Although managing to keep the bike upright, Sam was hanging off the bike being dragged along the track until his Suzuki ran over his leg and he had to let go.
"The bike continued on its own before barrelling itself and my reward was a massive hole in my arm and burnt-through leathers which to be fair did the job they are designed for" Says Sam.
Unable to prepare either himself or the bike for race 3, Sam reluctantly called it a day and left Norfolk sore and empty handed.
The next event on the Thundersport calendar is at Cadwell Park at the end of May.