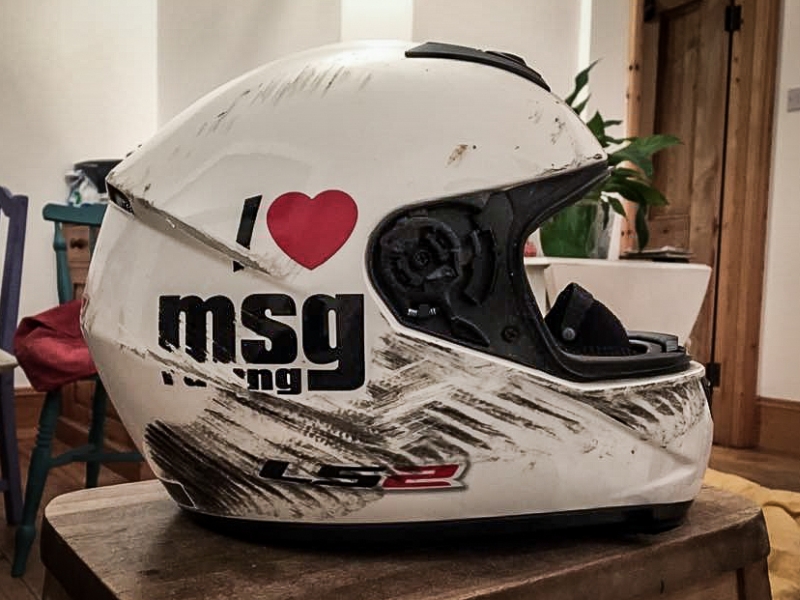 After just three rounds of the 2016 Thundersport GB Series, our sponsored rider Sam Osborne has been forced to pull out of future events and put his racing career on hold.
During what he describes as a "casual" track day at Snetterton last December Sam, who rides for the leading Suzuki specialist tuning and racing team MSG Racing, contrived to run himself over sustaining a head injury that has proved to be more serious than was first thought. As a result, Sam has experienced issues with his eyesight and balance as well as dizziness, fatigue and headaches.
After many trips to the doctors, Sam has just been diagnosed with Post Concussion Syndrome which in effect means he has been regularly suffering with concussion-like symptoms since the Snetterton crash five months ago.
"Obviously i'm glad and relieved to finally find out what's wrong with me although unfortunately it means I have had to suspend my racing licence as it's not safe to continue racing in my condition." Sam Osborne says. "Not only would it be very dangerous for other riders it could also leave me with permanent damage if I was to suffer another concussion on top of what I'm experiencing now. It is a nasty condition to have and one I have never heard of before. I wouldn't wish it on anyone." Sam adds.
For Lane Motorsport, Managing Director Simon Hammerton says "We are all gutted for Sam who now has to sit out the rest of the season. But it is always better to be safe than sorry and we all hope he won't be out for too long and back racing in the near future."