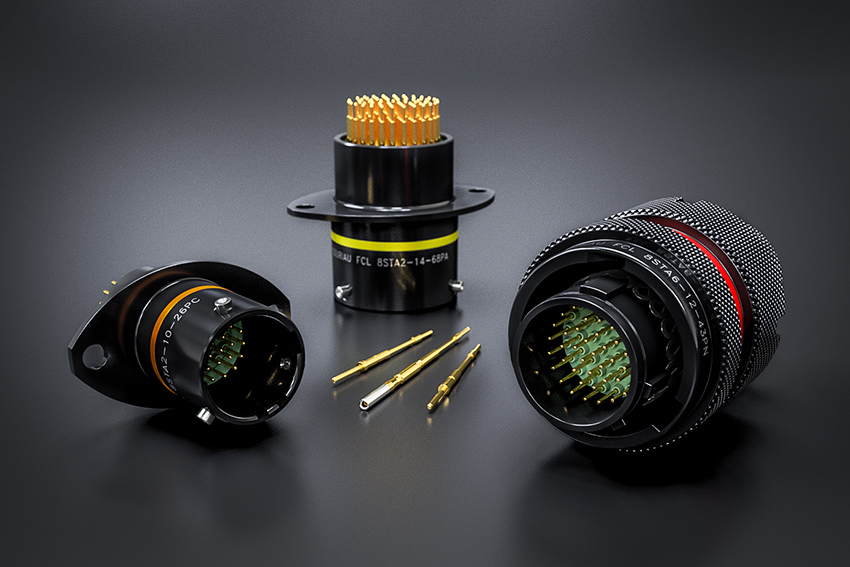 Significant investment in tooling and inventory levels at Lane Motorsport will ensure that customers for Souriau's 8STA High Density (HD) Series of circular connectors will soon not have to wait for prototypes and small quantities beyond a few days. This is an important development since these connectors are mainly used throughout the demanding motorsport sector where speed is of the essence.
According to Peter Costin, who runs Lane's Motorsport Division, when the new tools come online, they will allow Lane to become a real extension of Souriau's manufacturing capability for customers in the motorsport world, while increased component inventory levels mean lead times measured in days. Lane also has a no minimum order quantities policy.
These connectors are used in many areas including engine control units, communications equipment, data acquisition systems and harnesses, while other applications for these increasingly popular high density 8STA connectors include those where high performance, small size and lightweight are key factors.
Souriau's 8STA HD connectors are derived from established military specifications MIL-DTL-38999 and JN1003 and feature a rugged aluminium body plated as standard with conductive black zinc. They are among the lightest circular connector of their type currently available and the high density capability provides up to 68 size 26 contacts using 24 to 30 AWG wire. This usually allows a smaller shell size to be used for the same application.
They are available in 7 shell sizes: 02-05; 04-06; 06-09; 08-12; 10-26; 12-43; 14-68. Contacts are gold plated copper alloy with a liquid silicone rubber insulator and seal. The size 26 contacts are rated at 3A.
Importantly, the 8STA HD connector is 100% scoop proof and incorporates a positive locking mechanism with locked colour indicators. They can handle 500 mating cycles, 300g shock for 3ms and vibration levels to 147m/s2, 10 to 2000Hz.
Operating temperature is – 55ºC to +175ºC and, when mated, the connector meets the requirements of IP67 and can withstand salt spray and other motorsport fluids.