We at Lane Motorsport have made a significant addition to the range of accessories we offer specifically for use with the recently introduced ultra-miniature, high performance Size 01 8STA connectors produced by Souriau.
These are tiny heat shrink boots made by HellermannTyton and designed for applications where high temperatures are involved. Available exclusively from Lane Motorsport, the new high temperature, heat shrinkable boots are identified, at Lane's suggestion, with a yellow dot to differentiate them from the standard product offering.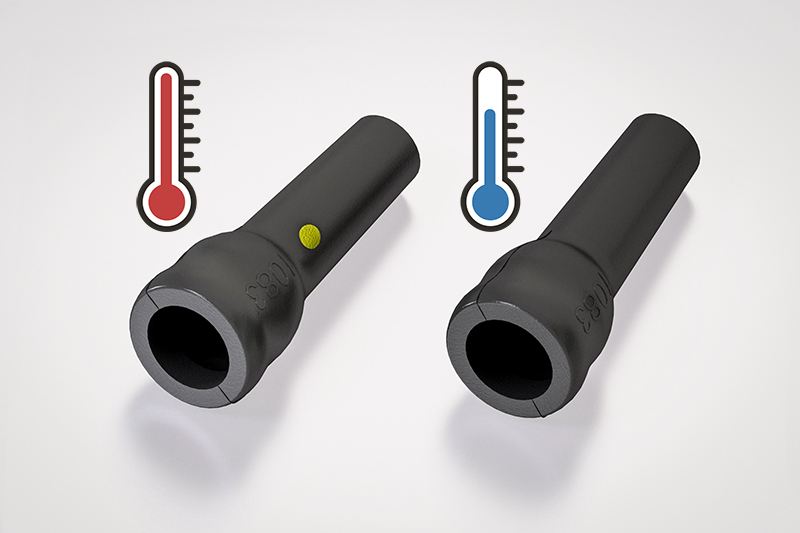 According to Lane Motorsport's Peter Costin, the unique yellow dot marking allows users to instantly identify the high temperature L material version from the standard G material product during assembly.
These HellermannTyton Size 01 heat shrinkable boots are designed for weight -saving applications where insulation, component protection and strain relief are key requirements. They are manufactured from flexible flame retarded fluoroelastomer capable of continuous operation across the temperature range of -55 to +200°C. Designed to meet the requirements of MIL-81765/4, DEF Stan 59-97 and BSG198 Part 5, the heat shrink boots also feature excellent resistance to chemicals. A glue lined version is also available.
Lane Motorsport plans to extend its yellow dot marking to all sizes of high temperature boots over the coming months.
The new boots are part of HellermannTyton's heat shrinkable moulded shape portfolio which combine the advantages of quick, easy installation with high electric strength, mechanical toughness and superior chemical and environmental resistance.