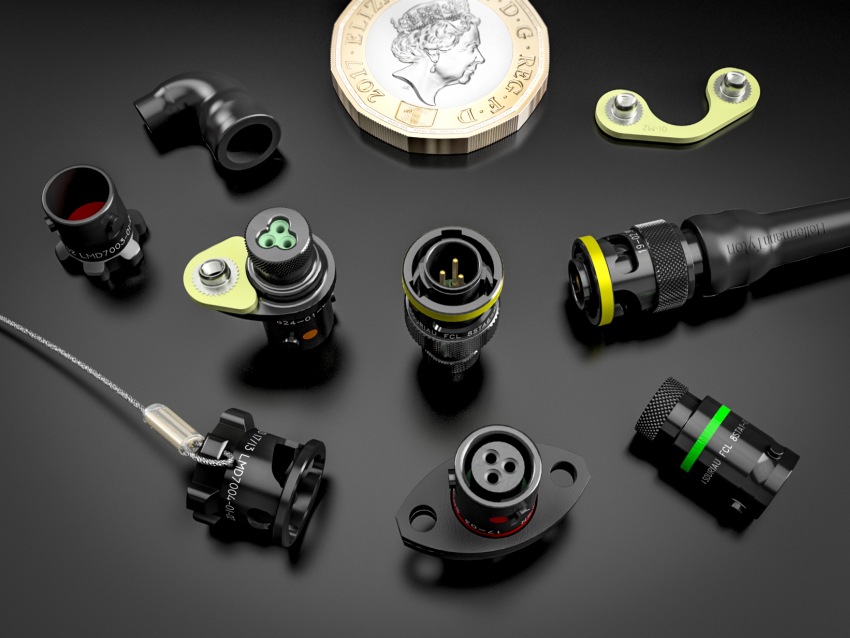 Lane Motorsport has available tine Souriau size 01 8STA circular connector series and has matched it with a range of ultra-light size 01 compatible connector accessories.
The size 01 8STA circular connector series offers a significant 20% saving in size and weight over size 02 8STA connectors while maintaining all the performance advantages of the larger model such as resistance to motorsport fluids and an integral anti-vibration design.
Souriau's size 01 connectors accommodate three removable #26 contacts that can handle wires from 24 to 30 AWG. Other features include seven colour-coded orientations, PCB options and a boot termination feature. Featuring a rugged aluminium body plated with conductive black Zinc as standard, these 8STA connectors incorporate a positive locking mechanism. Lane Motorsport has also made available a single flange version for even further weight saving.
Lane Motorsport's accessories range includes protective caps, gaskets, nut plates and heat shrink boots products made by HellermannTyton and Weald Electronics.
Weald Electronics' size 01 aluminium protective caps are about 50 percent lighter than the standard size 02 and feature an anti-vibration locking design. They are available in versions for plugs and receptacles and can be supplied with or without a flexible, stainless steel micro wire rope lanyard.
HellermannTyton's size 01 heat shrink boots are available exclusively from Lane Motorsport. Available in straight and 90⁰ versions, these strain relieving boots for backshell to cable transitions are adhesive lined and made from fuel-proof material.