Sam Osborne, Lane Motorsport's sponsored biker, declared the season's first event "a great success". After excellent early season practice and some key modifications to his Suzuki, including the addition of suspension components by the leading Italian manufacturer Mupo, Sam turned up at Donington confident that he could compete on equal terms with the leading riders in the field.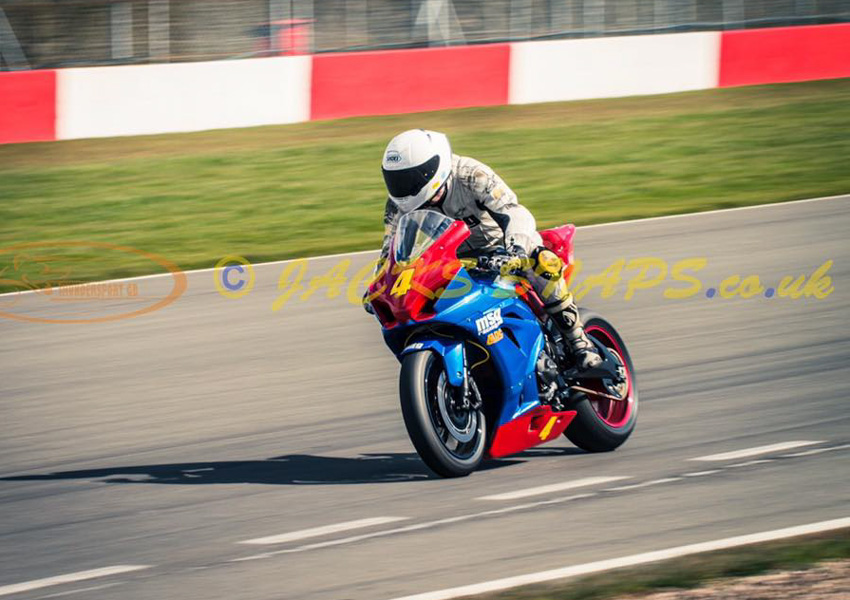 Qualifying
Ready to go on wet tyres, Sam heard that the racing line was drying fast so he took a chance and decided to change the rear tyre for a cut slick. The result? A very creditable 12th.
Racing
In the first race, Sam started off the line pretty well but dropped back to 20th.  He patiently made his way through the field to finish 15th overall and a brilliant 2nd in class.
Sam started Race two from 17th on the grid so there was much work to do. He moved up to 9th with a good start but dropped back to 17th, 3rd in class.
Before Race three, Sam made some adjustments to the foot rest positions and suspension settings and it seemed the bike was doing everything he wanted it to do. Unfortunately, three laps into the race he "lost" the front and ended up with a "did not finish" but thankfully with no harm to Sam or his bike.
Sam comments "Overall it was a great weekend and the bike has so much potential and I can't wait to see what the future brings. After riding with the Mupo suspension for the first time I'm really impressed. It gives so much feedback it's unreal. We felt the back squatting as I put the power on so we adjusted the pre load and it was like a different bike. I can't wait for Oulton park now!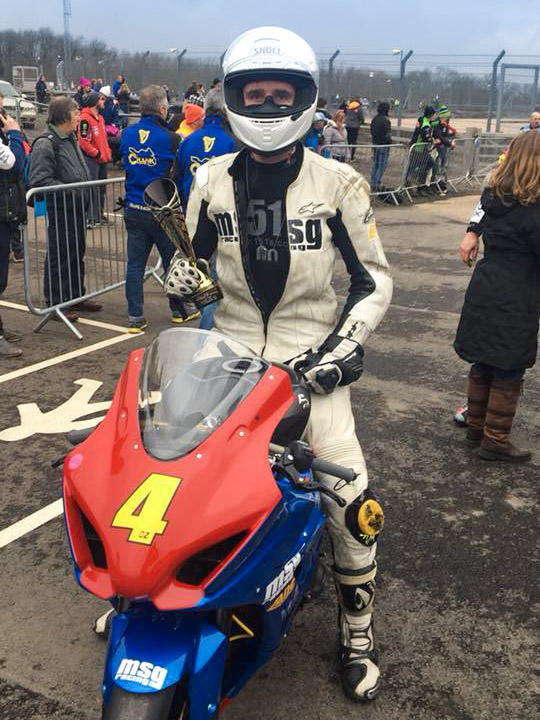 Lane Motorsport supplies the motorsport sector with a comprehensive package of Souriau 8STA connectors and 8STA compatible accessories made by leading manufacturers Souriau, HellermannTyton and Weald Electronics. Designed to meet the demanding environments found throughout the motorsport sector, the 8STA accessories include heatshrink boots, protective caps, nut plates and gaskets.