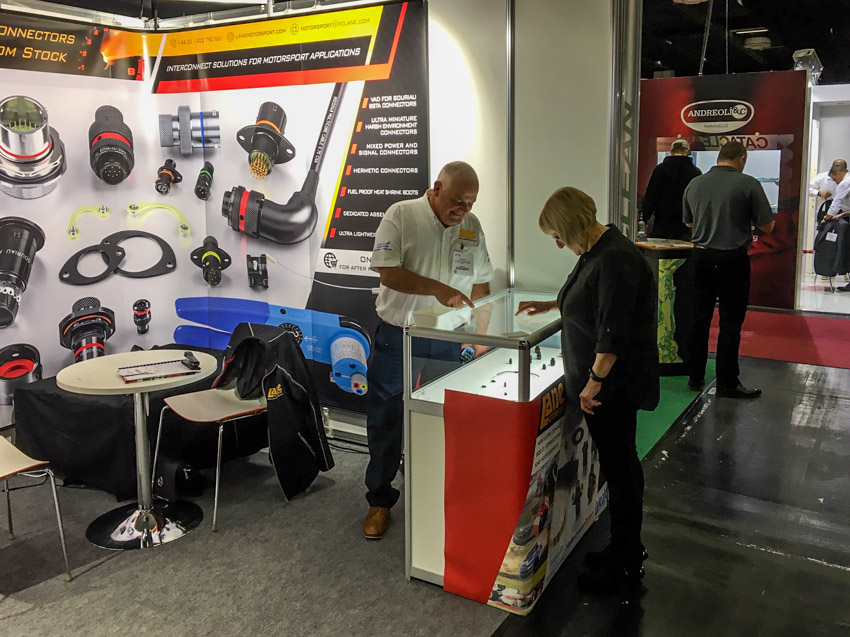 Once again, Cologne's Professional Motorsport World Expo proved to be a very successful show for Lane Motorsport. It's an event covers almost everything that is new and important in Motorsport.
We took the chance to showcase our high-performance electronic interconnection package designed specifically for most motorsport platforms. This includes the extensive range of Souriau 8STA connectors along with hardware accessories from Weald Electronics and heat shrink products from HellermannTyton.
A lot of interest was shown in Weald's lightweight caps, nut plates and gaskets, many of which can be modified by Lane Motorsport to further reduce weight, space needed and installation time.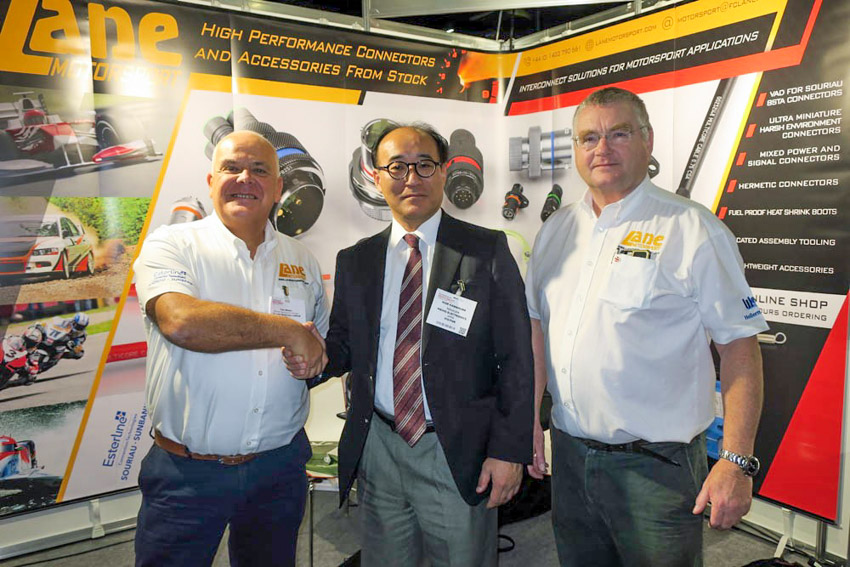 Lane Motorsport is now the largest supplier of HellermannTyton's motorsport related heat-shrinkable protective boots specially formulated to combine high electric strength, mechanical toughness, and superior chemical and environmental resistance. The company's size 01 heat shrink boots are adhesive lined and made from fuel-proof material and are exclusively available from Lane Motorsport. Available in straight and 90⁰ versions, these are heat shrinkable, strain relieving boots for backshell to cable transitions.