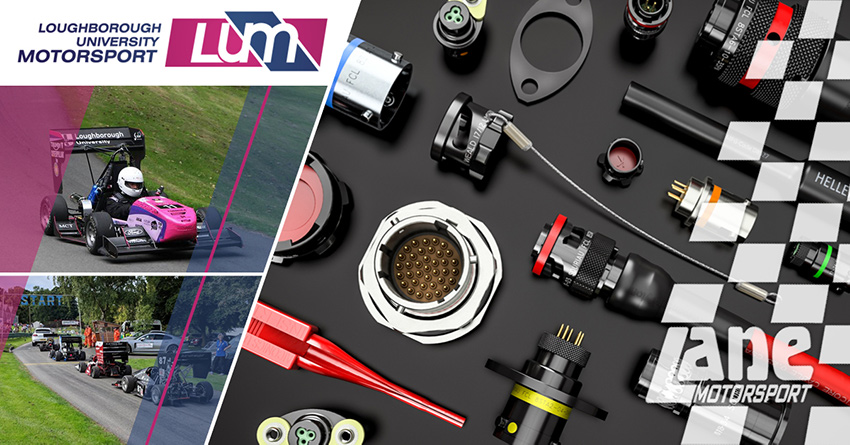 Here at Lane Motorsport, we can't wait for July 10th when Loughborough University Motorsport (LUMotorsport) unveils this year's racing car – the LFS19. We have been really happy to supply LUMotorsport with Souriau 8STA connector products and assembly tools and have been amply "rewarded" by watching the team make huge progress each year.
Since the last update, the team has been working hard to design and build LFS19. This year's car comes with a scientifically proven aerodynamic profile to greatly improve the car's on-track handling and performance. The aerodynamic kit comprises of a front wing, rear wing and underbody floor designed using a combination of 2D and 3D computational fluid dynamics (CFD) analysis. Motorsport is a sector that makes massive use of CFD to analyse and assist in the final design of the most aerodynamically efficient vehicle profile possible.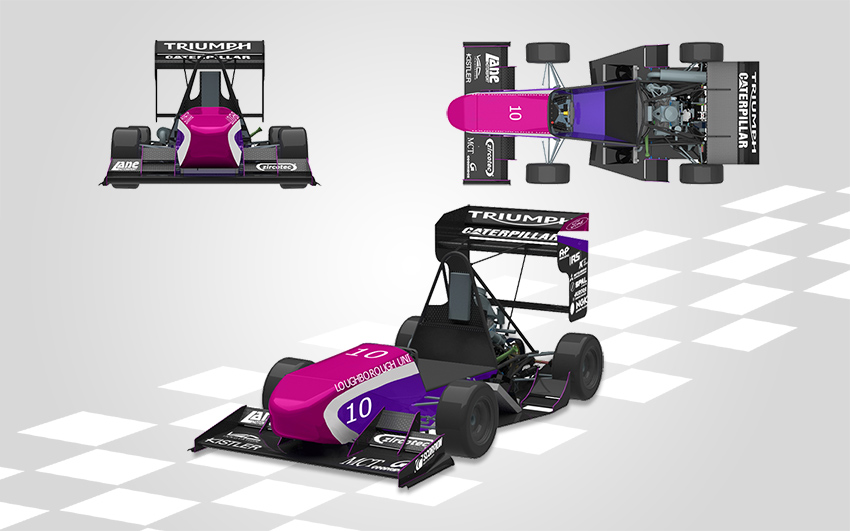 The engine chosen for LFS19 is the Triumph Daytona 675 because it offers excellent mid-range performance, low cost and ready availability when compared to other engines.   In addition, LUM selected the Mitsubishi TD03 turbocharger as it was found to provide the best performance, with the highest power and torque figures, over the largest operating range (5000 to 10000rpm).
Suspension setup for LFS19 is designed to provide the car with predictable handling, making it easy to drive quickly around tight Formula Student tracks. According to the LUMotorsport design team, the main change has been to reduce the steering weight by increasing the front caster adjustment and revising the steering points to minimise driver fatigue during the endurance event.
The setup has double wishbone suspension with pushrod activated springs and dampers, connected via a rising rate rocker system to help reduce body roll in high speed corners.
Another area of development for this year's car was the driver controls and, in particular, the steering wheel. LUMotorsport worked closely with Graphite Additive Manufacturing to develop and manufacture the new steering wheel which has resulted in a design that is 33% lighter. The steering wheel itself has been manufactured from graphite SLS and uses selective laser sintering to produce a wheel with adequate strength whilst also providing design and packaging freedom.
Lane Motorsport is a key supplier of electrical and electronic connector solutions for all types of motorsport platforms. Lane Motorsport can supply a comprehensive package of Souriau 8STA connectors alongside 8STA compatible accessories made by HellermannTyton and Weald Electronics. Standard products include heat shrink boots, nut plates and gaskets, and ultra-lightweight protective caps and Lane Motorsport can provide connector and accessories machined and profiled to offer even greater space and weight saving connector solutions.