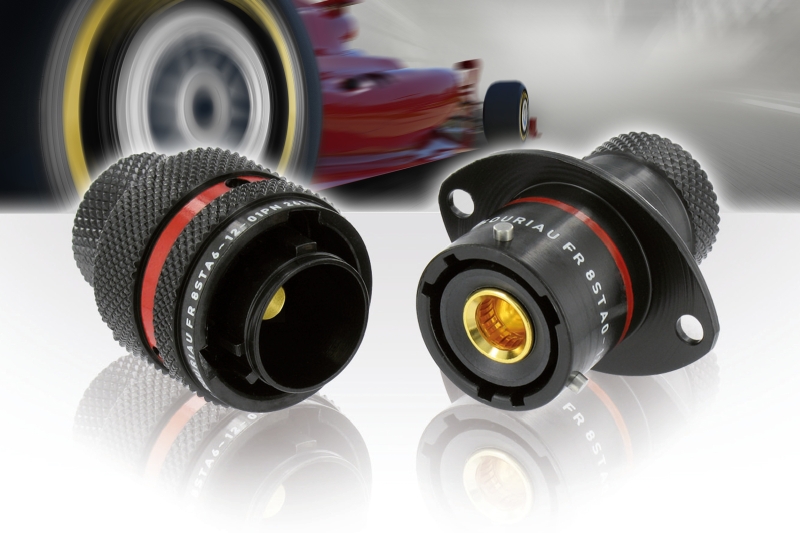 We have available Souriau 8STA high power connectors designed for autosport applications where high performance, small size and light weight are key factors.
They are  available from our online store.
The connectors are derived from established military specifications MIL-DTL-38999 and Eurofighter JN1003 and feature a rugged aluminium body with conductive black zinc plating as standard.
The Souriau 8STA power contacts size 4 can handle up to 200A continuous and are suitable for many demanding autosport applications including starter motors and batteries . They are suitable for wire sizes 8, 10, 16, 25 & 35 mm².
This is one of the smallest and lightest circular connector of its type available on the market. The connectors feature a positive locking mechanism capable of 500 mating cycles.
Operating temperature is – 55ºC to +175ºC and, when mated, the connector meets the requirements of IP67 and can withstand salt spray and autosport fluids.