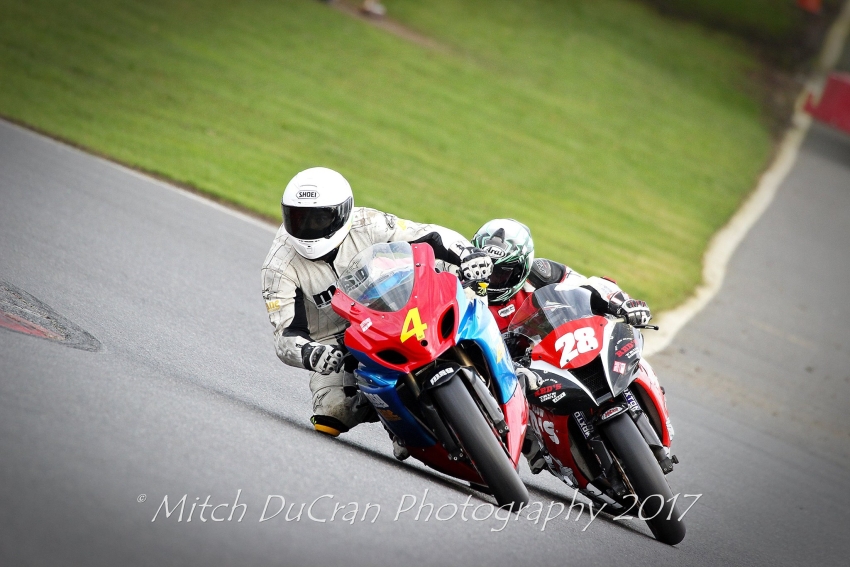 Sam Osborne has made his racing comeback and it was certainly a roller-coaster weekend at the iconic Brands Hatch circuit.
The weekend started with a test day and is was definitely, well, testing!! Sam managed just one session as persistent bike problems and bad weather took their toll. Sam's new bike, a Suzuki GSX-R 1000 K9, suffered with oil and water leaks as well as a failing quickshifter and it was left to Sam's team-mate Gav to get everything sorted for qualifying. Sam qualified – 25th after just 3 laps as his gear link snapped leaving him with no gears.
Regular readers will know that several classes of bike line up for each of the three races including Sam's Thundersport GP1 Sportsman class.
After a tentative start in Race 1, Sam began to "find his rhythm" and ended 5th in his class and 15th overall.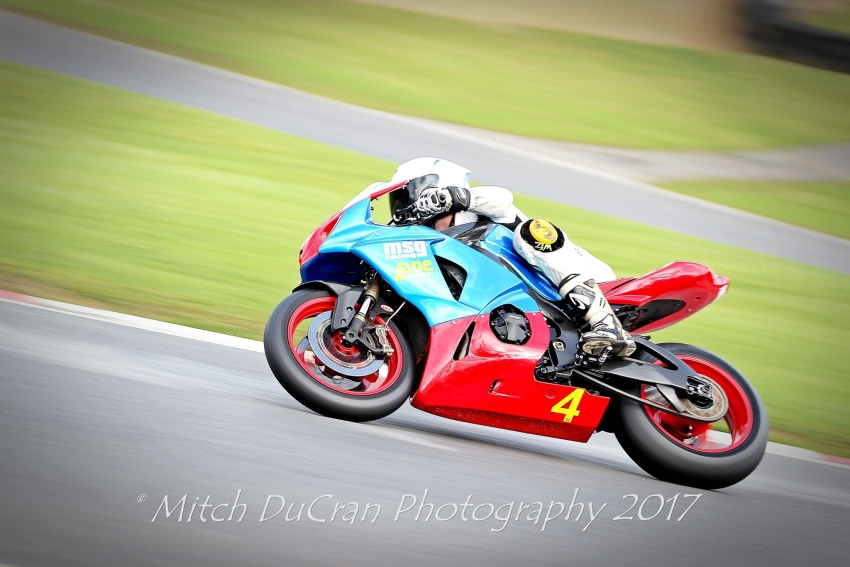 Because of damp conditions in Race 2, Sam gambled with a wet front and dry rear tyre. Although it provided "some interesting moments" the gamble paid off and Sam finished 2nd in class and 11th overall.
Race 3 was another damp race and for reasons known only to himself, Sam decided to use a tinted visor which meant he was unable to see the damp patches. Despite this, he finished 5th in class and 10th overall.
Sam has told us that he is so happy to be back racing after his head injury. "To be honest I just wanted to get through the weekend without a crash." He says. "My 1000cc bike is going to take some time to get used to, but I feel like I've already got a great connection with it and Brands Hatch has been a great step in the right direction.