Lane Motorsport's sponsored biker Sam Osborne is all set to return to racing this season after missing most of last year. His chance of a competitive season in the upcoming Thundersport GB GP1-Sportsman class has been give a massive boost with the purchase of a new bike.
It's a Suzuki GSX-R 1000, one of the best racing machines on the circuit. For the statistically minded, the GSX-R 1000 has a top speed of more than 173 mph (278 km/h), a 1/4 mile time of 10.1 seconds at 141.7 mph (228.0 km/h), and a 0 to 100 km/h (62 mph) time of 3 seconds. Now that's travelling!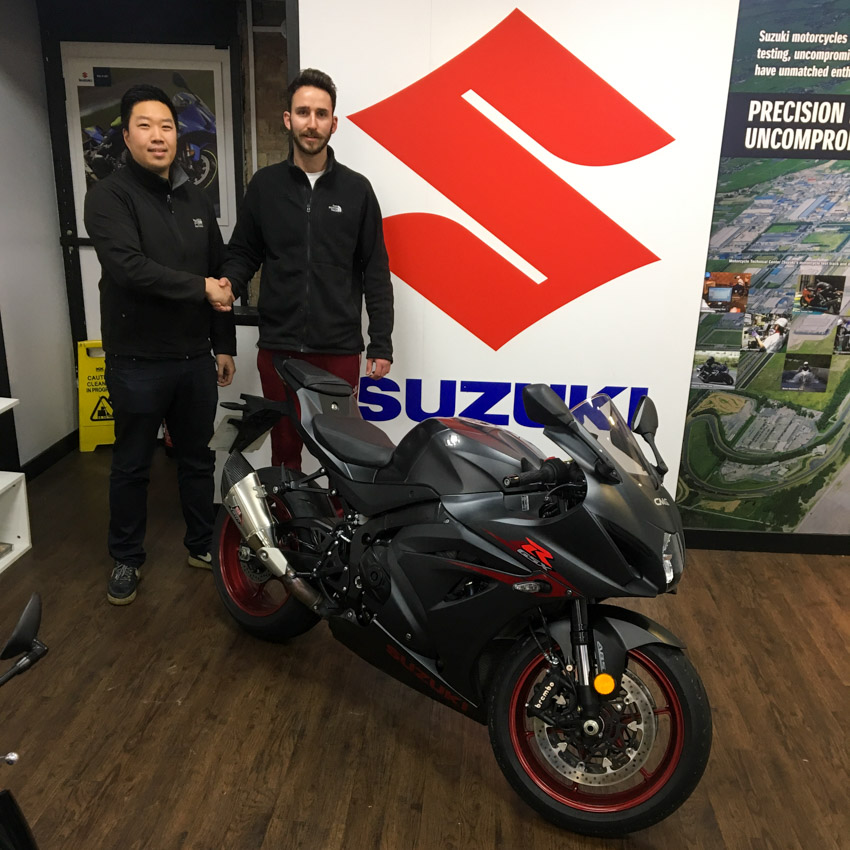 Thundersport is recognised as the most established, well known and competitive motorcycle racing club in the UK. It has produced many of the sports leading riders and is seen as the perfect place to start racing with racing categories that range from freshman or novice right up to the GP1 Elite class which is the club's premier category.
We will report on his progress once the season starts. It begins with two practice weekends at Donington Park (23 Feb) and Cadwell Park (4 March) and then Thundersport GB visits seven circuits throughout the UK before the finals at Snetterton in October.
The weekend dates for the eight events are:
March 23       Donington Park
April 20          Oulton Park
May 26           Cadwell Park
June 21         Mallory Park
July 27           Brands Hatch
August 25       Anglesey
Sept 21          Cadwell Park
Oct 19           Snetterton 200
Lane Motorsport, a division of Lane Electronics, is known for its comprehensive package of 8STA motorsport / autosport connectors and compatible connector accessories made by Souriau, HellermannTyton and Weald Electronics. These include heatshrink boots, ultra-lightweight protective caps, nut plates and gaskets – all designed to meet the demanding environments found within the motorsport sector.