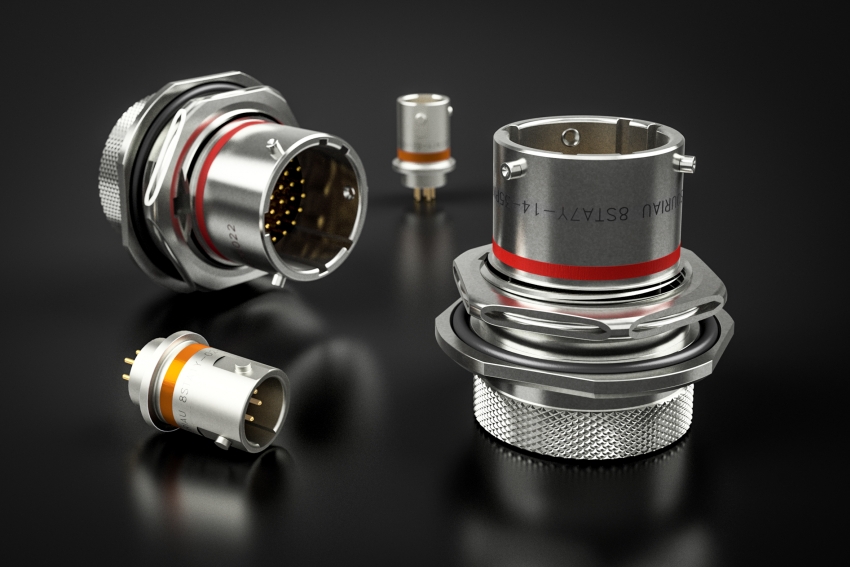 We have made available hermetically sealed versions of Souriau's high performance 8STA circular connectors.
Designed with a glass to metal insert dedicated for fuel tank installations, the hermetically sealed connector features excellent resistance to fluids and racing fuels, and withstands pressure differential without any loss of electrical performance.
With a stainless steel shell, these connectors offer excellent resistance to shock and vibration along with an very wide operating temperature range. When mated, the connector is sealed to IP67 and its low-profile design makes a heat shrink boot easy to fit.
These hermetically sealed connectors are often used in tandem with Souriau's 8STA fuel immersible connectors. These incorporate a special fuel resistant insert which allows continuous immersion without loss of electrical performance.
Included in the Souriau 8STA hermetic connector product range available from Lane Motorsport is the smallest circular 5-way PC tail connector currently available on the market. Weighing just 3gm and featuring a stainless steel shell, this size 02 hermetic connector is designed specifically for motorsport sensors where it can be welded to sensor bodies. Like all Souriau 8STA connectors, it features a fast and secure bayonet locking system which features the security with an audible click.
As a Souriau assembling distributor, Lane's Motorsport Division can assemble and deliver practically any type of 8STA connector to customer requirements on very short lead times.