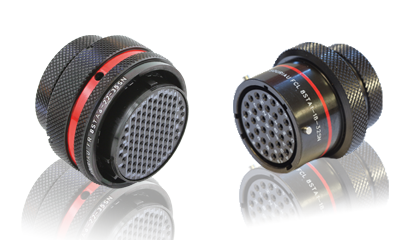 Size 08 - 24 Connectors
8STA size 08 – 24 connectors incorporate up to 128 contacts for really high density autosport applications such as engine control, data acquisition and cable harnesses. Available in 5 shell styles, EMI-RFI shielding and shell to shell continuity is provided by conductive plating and an integral grounding ring.

Product Description
Rugged Aluminium body to provide long service in the harshest environments
5 shell styles
Up to 128 contacts
5 colour coded keyway orientations + universal
Black zinc or nickel plated
Sealed to IP67
Integrated backshell for heat shrink boot
Weight saving half flange / single hole fixing versions available (see datasheet  below)
Close
Enquire about item: Size 08 - 24 Connectors
We use cookies on this site to enhance your user experience. By clicking any link on this page you are giving your consent for us to set cookies. more information
The cookie settings on this website are set to "allow cookies" to give you the best browsing experience possible. If you continue to use this website without changing your cookie settings or you click "Accept" below then you are consenting to this.